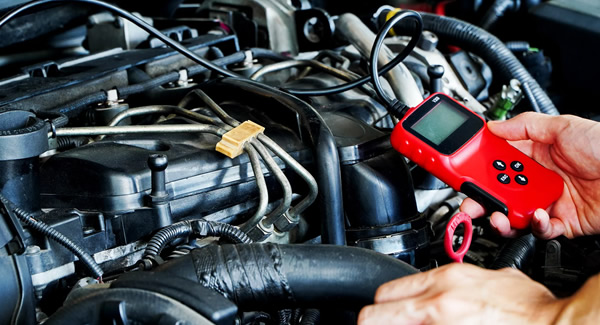 Quality Repairs from ASE Certified Technicians
Experienced Team of Auto Repair Technicians Serving Central Valley
At Underwood Automotive, our team of experienced auto repair technicians are dedicated to providing exceptional service that you can trust. All of our technicians are ASE certified, meaning that you can rest assured knowing that your car is in capable hands. Our team of expert technicians have the knowledge and experience to diagnose and repair your vehicle with ease, ensuring that you get the best possible service.
Dependable and Trustworthy Service
We understand that you want dependable service that you can trust, and we strive to provide the best auto repair service in the Central Valley area. We are committed to providing honest and reliable services, so you can be sure that you are getting the best possible repair for your vehicle. Our highly trained and experienced technicians are here to help, and they will make sure that your car is repaired quickly and correctly.
Quality Repairs for a Fair Price
At Underwood Automotive, we take pride in offering quality services at a fair price. We will never overcharge or take advantage of our customers, and we guarantee that you will receive the best possible repair for your vehicle. We are committed to providing top-notch services that won't break the bank, so you can trust that you're getting the best value for your money.
Our Auto Repair Services for Central Valley
At Underhood Automotive, we offer a comprehensive range of automotive repair services to cater to all your vehicle's needs. Our team is equipped to handle both domestic and foreign car models.
Engine Diagnostics and Repair
Brake System Inspection and Repair
Transmission Services
Oil Changes and Fluid Checks
Heating and Air Conditioning Repairs
Wheel Alignment and Tire Services
Battery Testing and Replacement
Electrical System Repairs
Exhaust System Maintenance
Why Choose Underhood Automotive?
When it comes to auto repair we are the preferred choice for several reasons:
Experienced Technicians: Our ASE-certified technicians have extensive experience in automotive repair and stay up-to-date with the latest industry advancements.
State-of-the-Art Equipment: We utilize modern diagnostic tools and equipment to accurately identify and address vehicle issues.
Quality Parts: We use high-quality, OEM-equivalent parts to ensure reliable and long-lasting repairs.
Transparent Communication: We believe in open and transparent communication, keeping you informed about your vehicle's condition and repair options.
Customer Satisfaction: Your satisfaction is our priority. We strive to provide exceptional service and build lasting relationships with our customers.
Convenient Location: Our centrally located shop near Central Valley makes it easy for you to access our services.
Affordable Prices: We offer competitive pricing without compromising on the quality of our services.
Timely Turnaround: We work efficiently to minimize downtime and get you back on the road promptly.
Comprehensive Services: From routine maintenance to complex repairs, we handle all aspects of automotive care.
What Our Customers Say
"Underhood Automotive provided exceptional service when my car's engine needed repair. Fast and reliable work!" - John D.
"I've been a loyal customer for years. They always go the extra mile to ensure my car runs smoothly." - Emily W.
Contact Us
When your vehicle needs professional attention, trust Underhood Automotive to deliver top-notch auto repair services. Contact us for a free consultation and quote.